To foreigners living in Aomori.
Would you like to learn more than the Japanese language? Learn about Aomori events, sightseeing spots, local cuisine and the different Aomori dialects?
I  was born and raised in Aomori and know Aomori well.

If you feel like "I want to enjoy my life in Aomori to the fullest during my limited stay!", please contact me.
I will make your wish come true!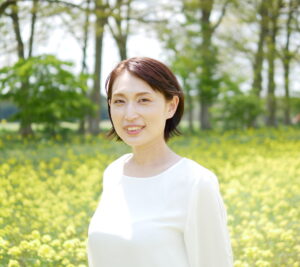 Asami Osada

Born: Kuroishi-city Aomori, Japan
Live: Misawa-city Aomori, Japan
Hobby: Go to Onsen (Hot spring)
Embroidery (French & Japanese Kogin) 
Cooking Aomori local food
Biography:
2002 Studied Japanese Language Education in University.
Taught Japanese to overseas people as a volunteer in Hirosaki for 7 years.
2006 Worked at Sannai Maruyama Site
2013 Passed the Japanese Language Teaching Competency Test.
2016 Japanese teacher on a part-time basis at the Japanese Language School in Tokyo.
2019 Japanese language support staff for overseas students at Secondary School in Misawa.
2021 Launched Nihongo Ao as Japanese tutor.
名前:長田 麻美 (おさだ あさみ)
出身:青森県黒石市
在住:青森県三沢市
趣味:温泉に入ること、フランス刺繍、こぎん刺し
経歴
2002年~ 大学で日本語教育学を習得 弘前地区の日本語教室でボランティアとして7年活動
2006年~青森県三内丸山遺跡展示室解説員として勤務
2013年 日本語教育能力試験合格
2016年~都内の日本語学校で非常勤講師として勤務
2019年~青森県三沢市内の中学校で、外国籍の生徒のための日本語支援員として勤務
2021年 フリーランス日本語教師として活動開始