Japanese lessons to bring awareness and joy to everyday life.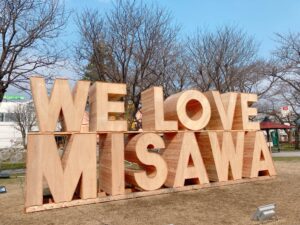 ▪︎ Improve communication skills with japanese kindergartens, school teachers, and other parents. Learn to make friends!


▪︎ Gain the ability to obtain necessary information when shopping in Japan.


▪︎ Develop the ability to read event information to enjoy life in Aomori and Misawa.
Private Japanese lesson for your educational needs and at your own pace.​
I recommend my lesson to those people who;
✔︎ Want to learn Japanese language to live in Japan.
✔︎ Want to take lessons during the daytime.
✔︎ Want to study, but you have small kids.